Ozzy Ardiley Arseholes
Return to the Variety Club Oz thunbnails.
Gordon introduces bumble ball.
Many years ago when the the Roman legions invaded this country all we could muster to fight them was a single lone British warrior. His only weapon was a little bouncing bumble ball his daddy had given him.
To the tune of Wooley Bulley Oz runs around the stage with a minature basket ball and shoots at a minature basket. Sometimes when the ball is on the floor he flicks it up with his heels. He passes to Gordon who, standing on the spot, rotates his arm gently a couple of times before shooting at the basket. If he scores there is a cheer from the audience.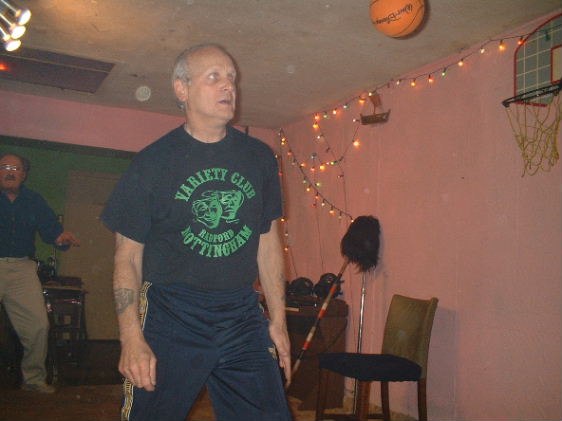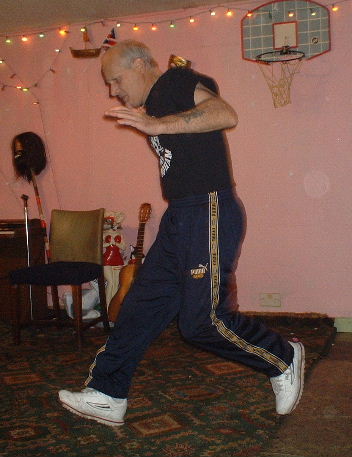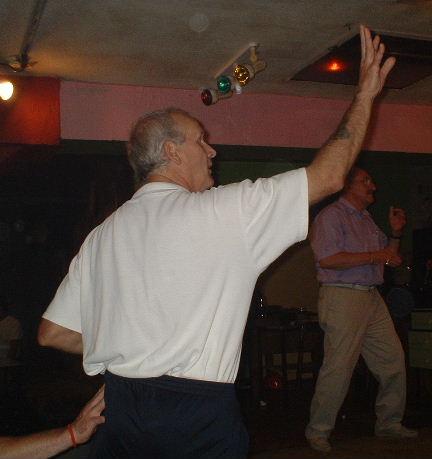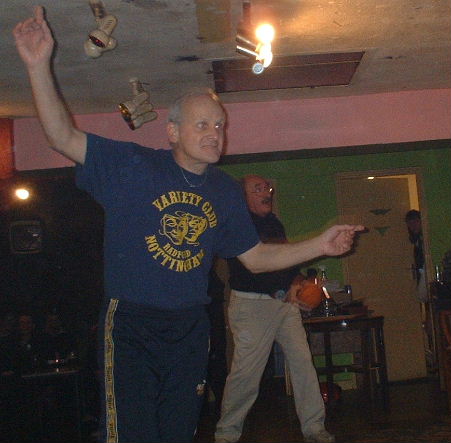 Gordon speaks.
Ladies and gentlemen put your hands together for Ozzy Ardiles Arseholes. Now it is true that just two years ago Ozzy went over to New York and was practicing with the Harlem Globe Trotters.
And yes, it really was true.