Oz and bingo
Return to the Variety Club Oz thunbnails.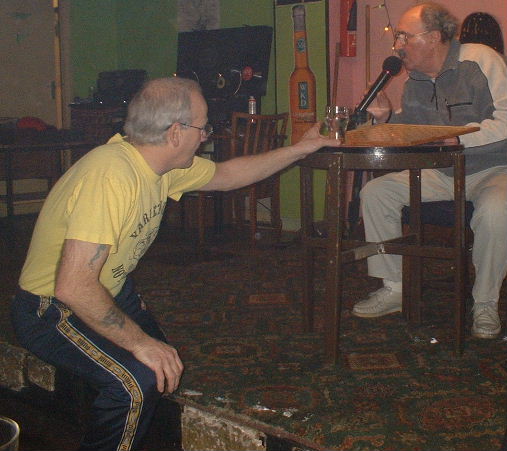 Oz carefully lines up Gordons drinking water ready to aim misiles at it.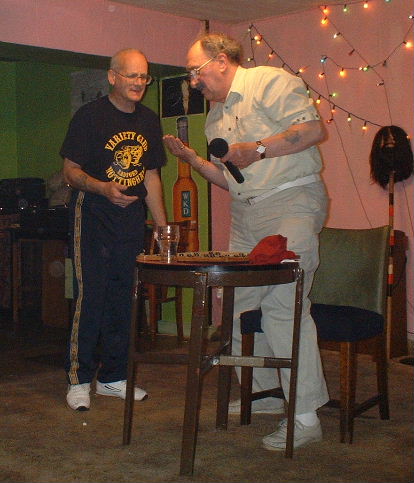 Gordon ads a pound to the prize pot from his own pocket. "And the only friendly remark I can hear is where does this big nosed fudder get that money from." audience Shelia, Shelia, Shelia. "Not my Shelia, she just spends the fudder. I've told her if she doesn't econmise on the five pounds house keeping I give her I shall cut out her toy boys pocket money.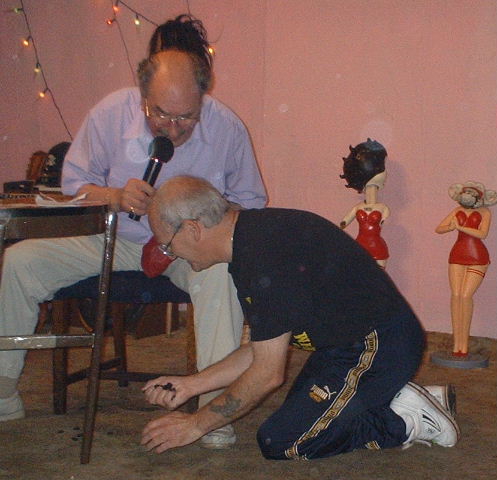 Oz represents youth and vigour at the Variety club. So if there's some numbers dropped out the bag onto the floor who better to pick them up.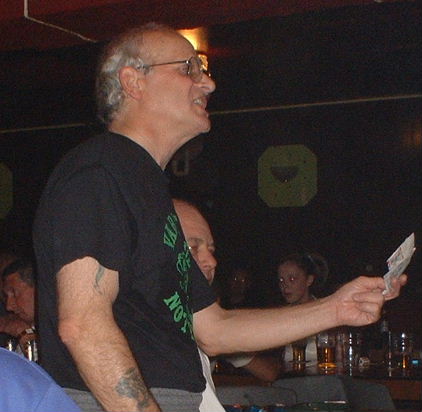 Checking the winning ticket.
"Oz are you gonna call the numbers back or do want me quess 'em"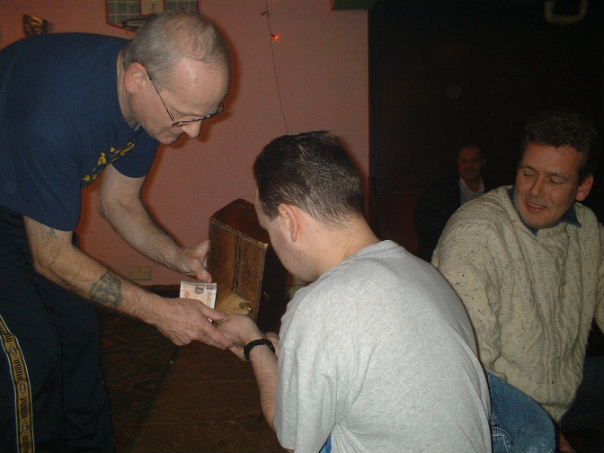 Another monster pay out at the Variety club.
"Remember every penny you pay in. We pay out."