VARIETY CLUB PICTURES AUGUST BANK HOLIDAY WEEKEND 2007
Return to Variety club home page.
Mick Miller Friday 24th August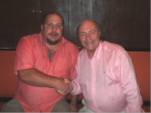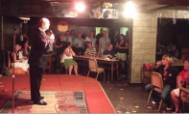 The bank holiday weekend got off to a special start as the club was privilaged to play host to comedian Mick Miller.
"The bald bloke with the long hair", Mick Miller is best known for his performances on the legendary TV show The Comedians. More recently he has starred in Kings of Comedy on Chanel 4. He has also appeared on "Blankety Blank", "They think it's all over" and "Des O'Conor tonight"!
August 26th bank holiday sunday