24th April 2005
Variety club Nottingham
Return to Variety club galleries.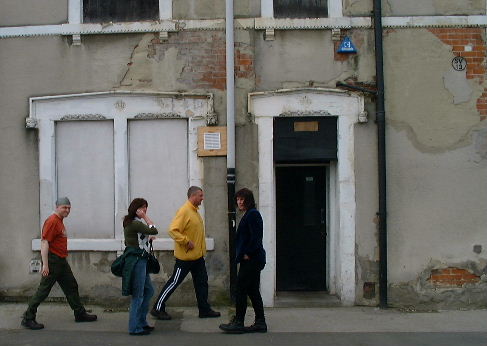 Criss Mcglade walking to London, to hand in a pre election petion about a housing scheme in his home town of Redcar, pops into the Variety on route.
---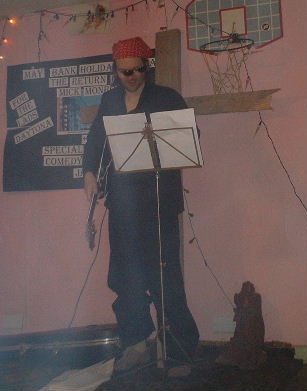 Jesus maks a feeble attempt to get the show started.
---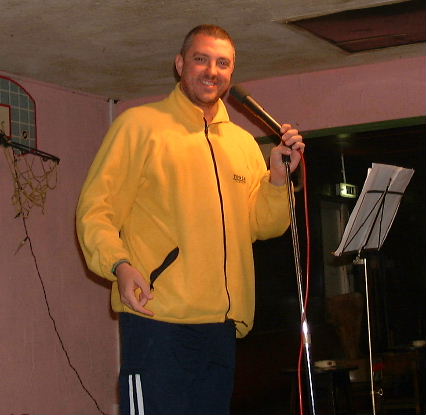 Chris McGlade is unable to resist taking to the Variety club stage for an impromtu performance.
---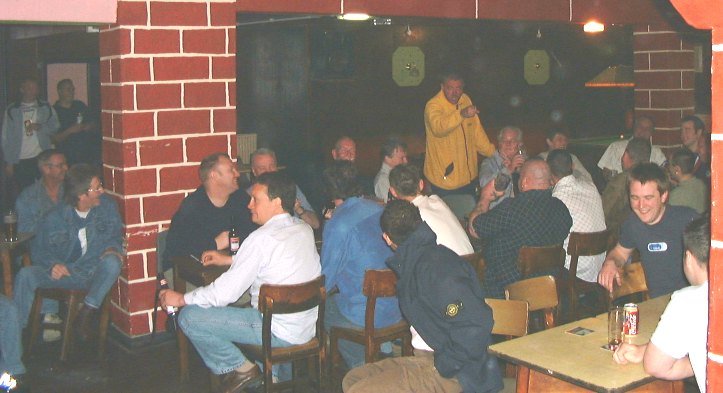 Chris McGlade sallies forth once more unto the breach.
---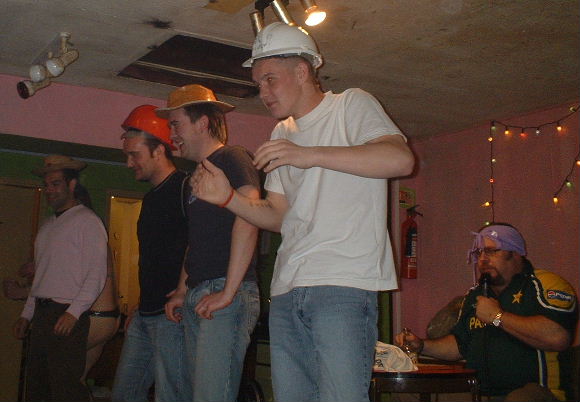 YMCA - Young Mens Camp Association.
---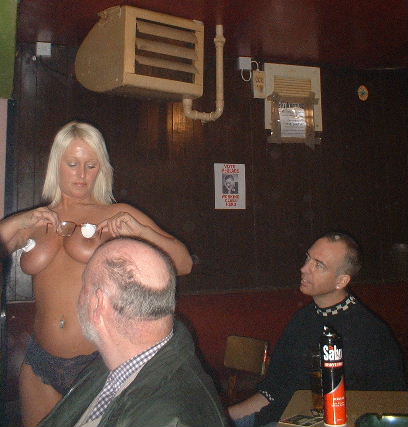 You don't get service like that at spec savers.
---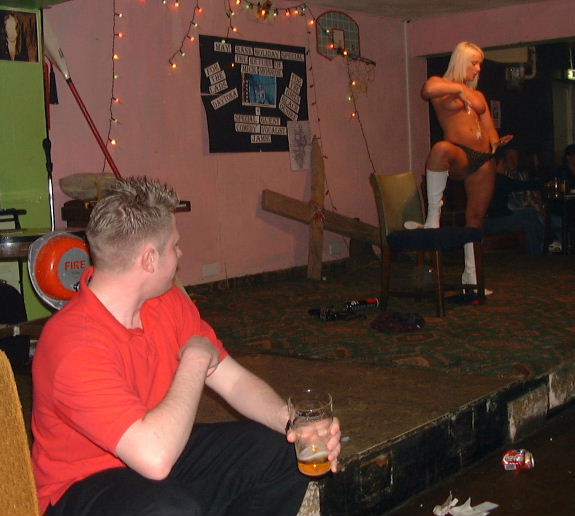 Johnny Boy watches from the wings.
---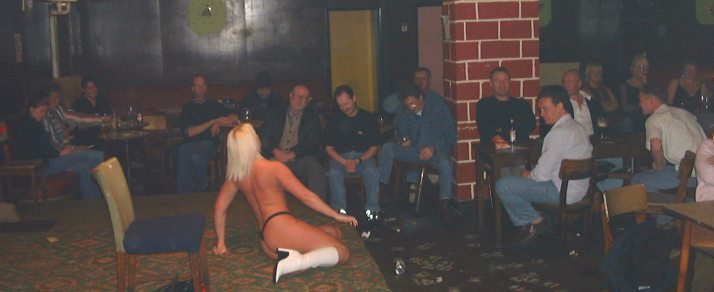 Cor blimey - an audience.
---
I bet your thinking to your self "Why an I wasting my time looking at this variety clud of old Radford wesite when I ought to be looking for a style bar for my Mazda MX5." Well you are one lucky son of a bitch as it just so happens I know the very site to go to for a top notch MX5 style bar. Before buying an MX5 style bar from anywhere else make sure you check out the MX5 style bars on mx5rollbars.com. Then you can forget about looking for MX5 style bars and get back on at purusing this site. Remember the Griffin MX5 style bar is only style bar approved fat Pav of he Variety Club Nottingham.
Meanwhile if all you want is a present for your wooden cat obsessed wife check out the wooden cats available at Roots Emporium. Here you will find a large selection of wooden cats in all manner of improbable poses. You're sure to find a wooden cat suitable for any pussy lover. (well for heaven sake how long did you think I could keep away from entendreing)