17th April 2005
Variety club Nottingham
Return to Variety club galleries.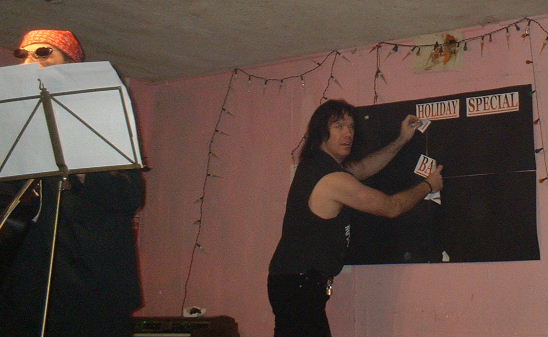 The arrogance of fly posting knows no bounds.
---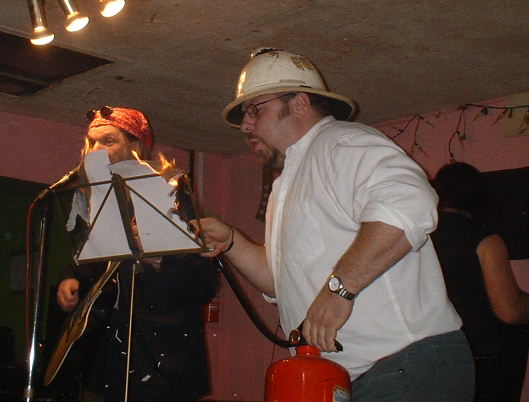 The flames of intolerance consume Jesus' performance.
---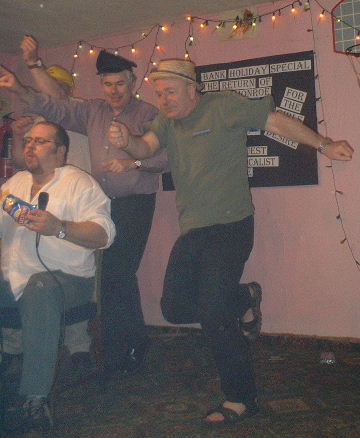 Looks more like the Madness dance than YMCA.
It's fun to stay at the YMCA
---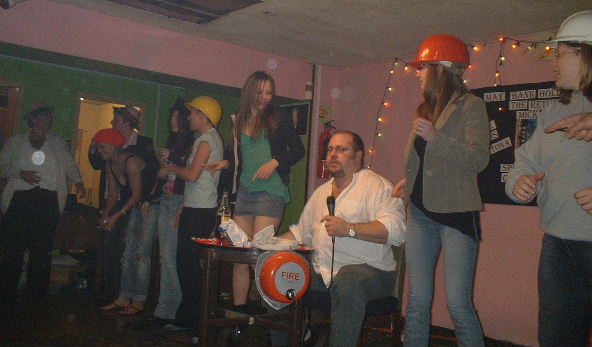 It's even more fun to stay at the YWCA.
---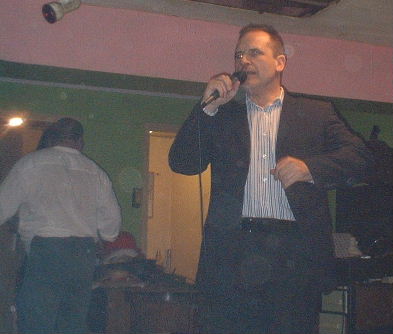 Comedian Frankie Allen entertains at the Variety club Nottingham.
---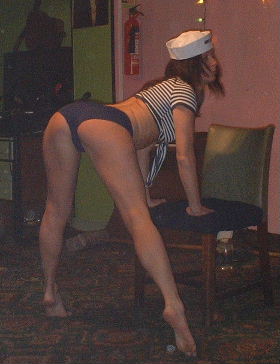 A post op Roger the cabin boy.
---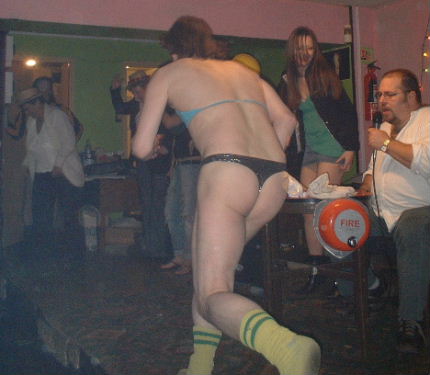 A pre op lobotomy candidate.
---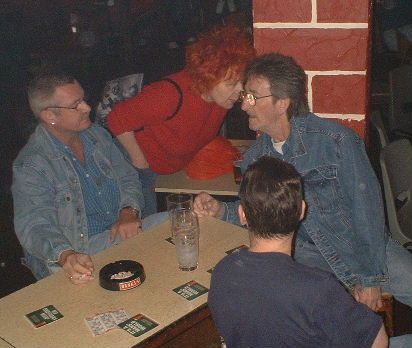 The audience is as attentive to the show as ever.
---
For wooden elephants visit ROOTS EMPORIUM
Visit MX 5 Roll bars. The only Mazda MX5 dashboard overlay approved by The Variety Club Nottingham.